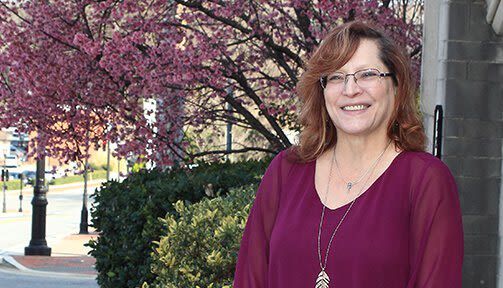 Behind every great lawyer is great support staff. Mary McAlpin has the experience and the commitment to help with client care and management at The Moskowitz Law Firm, PC. She has been in the legal field for over twenty-four years working as a legal assistant for law firms. She uses this experience to ensure that clients are receiving the proper care and attention as their cases unfold. Her commitment to client management is to support Neil with the process and to help clients through each stage of the legal process so that they know where to turn with questions or concerns.
As a business owner, it's important to work with a legal team who understands the landscape and Mary uses her 24+ years of experience to help with a broad range of case types to support the underlying business needs and concerns. Mary considers being able to help clients effectively a crucial component of her job and one that keeps her motivated to handle all aspects of client care.
When you work with The Moskowitz Law Firm, P.C., you'll have confidence that your case is being managed by experienced professionals who care about not just your case outcome, but your business, too.
Cases can slip through the cracks at bigger law firms. That won't ever happen with me.
Going through any kind of litigation, real estate transaction, property management issue or business concern can be an overwhelming prospect. Often, business owners don't have the time or interest to manage these complex and frustrating aspects of operating in today's competitive and risk-ridden marketplace. Thankfully, working with a team like Neil and Mary at the Atlanta business firm can help business owners manage these risks effectively.
Mary has been working with cases like yours for years and brings a detail-oriented, client-focused approach to the table on behalf of you and your business needs. This dedication to optimal outcomes and case management for clients can be extremely valuable when a business owner has a full plate and is concerned about protecting his or her interests.
If you're ready to rely on experience from a law firm who works hard on your behalf on an ongoing basis, look no further than the dedicated professionals at The Moskowitz Law Firm, PC in Atlanta. Whether you have a pressing issue or ongoing needs, we considers your unique concerns and develop a strategy for them. Schedule a consultation today to learn more about why experience counts when you need a business, real estate or property management attorney.